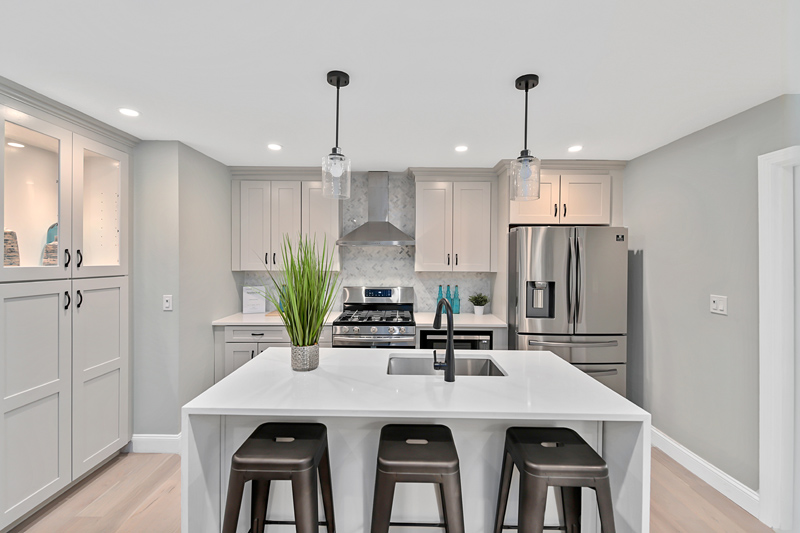 21 Henderson St, Somerville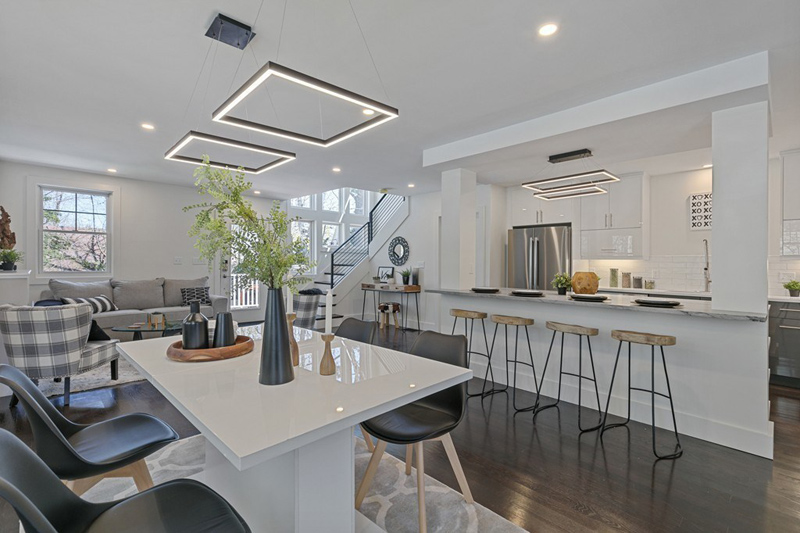 51 Cushing St, Cambridge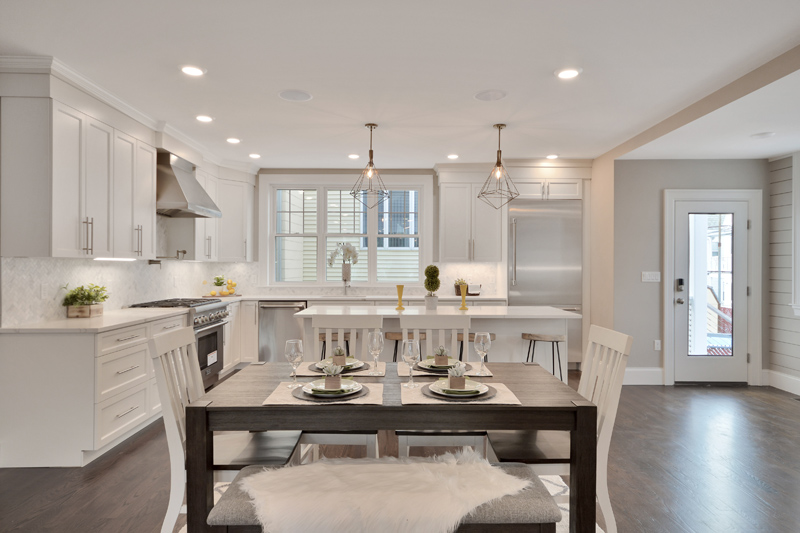 88 Irving St, Somerville
About Initial Condo Project Acquisition & Review…
To buy or not to buy?
Our consulting usually commences at the point of purchase to help the developer determine the viability of the project. The focus preliminarily is to determine what the builders vision is, make recommendations and lastly to determine, based on this information, what the ultimate sales numbers will look like. Components at this phase include looking at potential square footage of the units, cost of construction (given the level of finish for the price point) and project viability, which are all elements of our initial involvement. I am constantly called and asked by Builders, Agents and Developers 'What can I sell these units for?'. The majority of the time these calls were just trying to determine whether to proceed with their purchase or not…obviously the selling prices of the units upon completion would determine if they bought the initial property or not. I started doing consulting because when I was asked what the units would sell for…to answer this intelligently was not a simple task. When I give a Seller a price, I need to know what the finished product will look like so I could place a value on it…or, at the very least, set the expectations of what should be incorporated into these units given the demands of the marketplace for various price points. My experience is unique because I have sold over 1400 homes personally over a period of 36 years. I have also been a developer in the past and have a strong feel for the market as a result of my experience and being so active in the luxury condo market. I no longer develop because I refuse to compete with my clientele but the experience and knowledge to help with my consulting was invaluable. It's not easy to stay on top of the ever changing demands of the marketplace, but we do, and do so very affectively. How? Every weekend we have multiple open houses on our luxury listings, sometimes as many as 12 or more on any given Sunday. That's important for several reasons but most importantly we get feedback every week in real time about what buyer's want…their likes and dislikes. No one else has the experience to pass along such critical feedback that is so crucial in designing your units. This is why I have had so much success selling our luxury units…together we bring to market a fantastic product with an amazing approach to marketing your units which is what the excellence of the Bremis Collection brand is known and stands for…Live the Dream!
Construction Design Consultation and Recommendations…the design phase!
Make you or break you!
Once you have acquired the property, now the real work commences that will determine the success of your project in the end. This is when we meet with the architect together. At this point we are reviewing floor plans, unit amenities and suggested changes. One such example might be looking at a kitchen. What cabinets, counter tops, lighting, and brand of appliances will we be using. Does the kitchen layout work functionally and for our price point? Other components include discussions on flooring, bedrooms and closet sizes, showers vs tubs and specifics such as moldings or storage areas. I also look at how the yards will be used and whether or not we have accommodated our design to our buyers need for outdoor space. This is just a small example of some of the details and decisions that need to be made to ensure that your project is successful in the end.
Implementation and Promotion of Your Project!
Sell baby sell! This is where we really earn our stripes.
Your new residences are special but how do we get the word out and truly bring that across to the buying public?
Our customized approach covers may different aspects of creating demand, accentuating the quality and advantages of what makes your project unique. The initial phase is to catch the buyers attention by creating demand and creating the proper exposure of your product design through customized multi layered marketing campaigns. Depending on the size of the project this can include specific web site design for the project which includes copy and content along with specific component such as specs, floor plans, pricing, etc… Realizing the importance of social media we are the only team in the area to have our own in house Social Media Specialist.
Our intent is to inform and educate the consumer. For larger projects this will include implementation and set up of a sales office with product samples, plans, display boards and brochures for specific components such as custom closet design, for example.
About What Makes Our Bremis Collection Condo Project Marketing so Special!
One of our jobs is to Inspire the Buyer to Act!
This can be done by creating demand and offering special presale incentives. Incentives can also be used to help increase activity when sales are sluggish. Your Bremis Collection Consultant will devise a plan of various incentives that will ignite activity and lead to more sales in the process.
Social Media… that leaves no stone unturned.
Since the Bremis Collection has our own Social Media Coordinator we believe in a diverse approach to provide as much exposure as possible. This can include a project Facebook Fan Page, Twitter, Pinterest Boards, You Tube videos, Craig's List, Trulia, Linked In, Google Plus and several other social media outlets that will provide maximum exposure for your units.
Just plain media! Create a buzz…
Old school exposure through a publicist for features in the Boston Globe, Boston Herald, Scout Magazine, Curbed Boston, Local Newspaper Featured Homes and other print media sources is also used to provide marketing in print to reach as many buyers as possible.
Custom Everything…
Create in identity through branding and customization. From signage to brochures to web sites to project stationary or business cards…make no mistake, The Bremis Collection IS a totally different level of service.
Be aggressive… Be, Be Aggressive!
Once the finished product marketing commences, open houses will be held every weekend until sold out! Themed events such as a Greek Taverna Broker Event with authentic greek music or Winery Sponsored Wine Tastings are just an example of past events.
Constantly Staying In Touch…
Follow up after every weekend's open houses with weekly reports from Zillow and MLS breaking down activity, changes in the marketplace and sales stats are all part of our regular weekly follow up.
Certified Luxury Home Marketing Specialist…and International Marketing!
The Bremis Collection takes the marketing of your luxury home very seriously! Stephen Bremis is the only Certified Luxury Home Certified Specialist in Somerville and has also earned the rare designation of being accepted into the Million Dollar Guild based on an elite verified level of million dollar sales volume. This designation also keeps up with the latest trends and world class marketing that even includes promoting your listing to the international market through membership with two different International MLS Memberships.
Did We Mention Staging…We Own It!
The Bremis Collection owns our own staging company and stages for many OTHER agents and builders in the area and is this area's premier staging company. As an exclusive client of the Bremis Collection, our premier staging is 50% off and something offered to no other clientele. Staging Design Concepts has our own warehouse. When we stage we show up with movers and a design team. This is Professional Staging at a very high level with incredible attention to detail. This is one of the more important reasons why we have the highest average sales price (by far) of any area agent. Staging is a critical proven component of marketing your final product and has quickly proven to easily increase sales price while dramatically decreasing marketing time. Fantastic units, tremendous marketing and high level staging are an unbeatable combination to get you the most money as quickly as possible with the fewest amount of problems. Live the Dream!